Description
Highlight
If there is any greeting card message, you can leave us a comment in the remark section.
Introducing our Spring Summer Gift Box, thoughtfully curated with a wide range of treats to pamper your loved ones on a special day. Beautifully presented in a rattan picnic box, it's the perfect gift to bring along on a day out. We have carefully sourced high-quality products ensuring exceptional quality with a personal touch. Available for local shipping from Puchong to the rest of Malaysia. Quick shipping to Kuala Lumpur, Selangor, and the rest of Klang Valley. So show your love and appreciation with our exquisite gift box.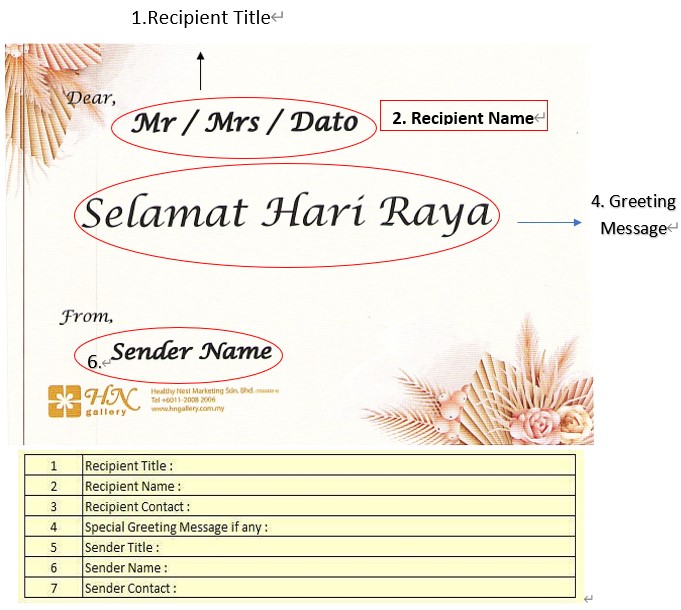 In the event of non availability, we reserve the right to substitute the product with another product of similar value without giving prior notice to the customer.
Photos are only for illustration purposes.
Reviews (0)
view all
back
What's in the box
Contents include:
1. Gurun Emas - Rabi Dates From Iran (250g)x1
2. TWG Tea Bag (2 Sachets)x1
3. Rhymba Hills Lemongrass Blend Tea (10 Sachets)x1
4. Starbucks Caffe Latte Premium Mix (2 x 14g)x1
5. Bird's Nest With White Fungus, American Ginseng & Rock Sugar (150ml)x1
6. Nature Valley Crunchy Granola Bars (2 x 42g)x1
7. K.HARRODSON Raspberry Butter Cookies (70g)x1
8. Peanut Candy (125g)x1