Price

RM2,000.00

Brand
HN Hamper
Availability
18
Shipping Fee
Quantity
Description
Highlight
Dear Customers, due to the overwhelming response and days left to Hari Raya, you may still place your order but the parcels can only be shipped out after 26 April 2023 onwards.

Also, some items will be replaced without prior notice with a similarly priced item, as some items are running low in stock. Therefore, the design may differ from the original website picture. The value will be maintained or higher without extra cost.

Thank You for your understanding and Happy Holidays.
Celebrate the joyous occasion of Hari Raya Aidilfitri with our grandest Hari Raya gift basket hamper! Packaged with care and filled with an assortment of premium delicious treats, from chocolates, cookies, assorted nuts to refreshing coffee and beverages, your loved ones or corporate affiliates will definitely be satisfied with the quality of our carefully picked condiments.
Our hamper gift basket is perfect for any grand occasion, whether it's a personal gift or a corporate one. Packaged in the grandest display of the most premium condiments that will surely impress anyone.
We ship out from Selangor and deliver to the whole of Malaysia, making it easy and convenient for you to share the joy of Hari Raya with your loved ones. Order now and give the gift of luxury this festive season!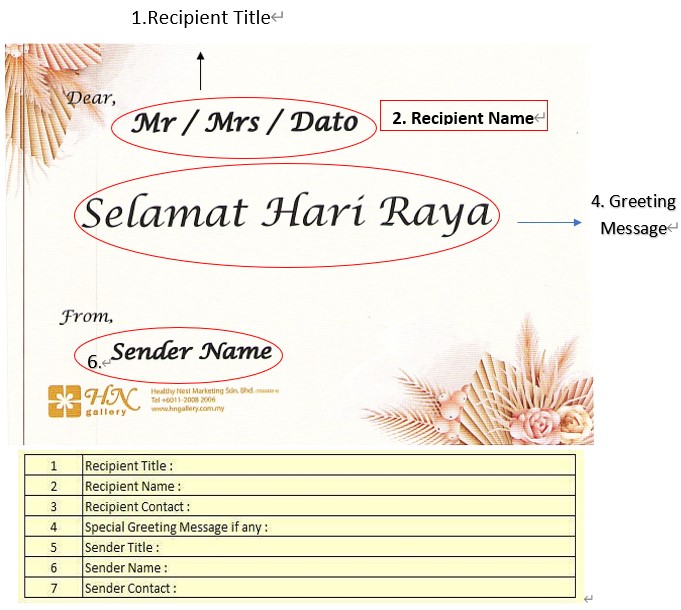 ??
In the event of non availability, we reserve the right to substitute the product with another product of similar value without giving prior notice to the customer.
Photos are only for illustration purposes.
TERMS & CONDITIONS
Reviews (0)
view all
back
What's in the box
Hari Raya Hamper K01
Contents Include:
1. Date-Licious Pyramid Dates Gift Box 15pcs (80g)x1
2. Gurun Emas Habbatus Qurma (350g)x1
3. Date-Licious Jewelry Canister - Ajwa Al Madina Deluxe Dates (350g)x1
4. Bertolli Extra Light Olive Oil (500ml)x1
5. Al Barakah Dates - Organic Dates Syrup (470g)x1
6. TWG 30 Cotton Teabags (30 x 2.5g)x1
7. TWG Sakura! Sakura! Tea (100g)x1
8. Davidoff Instant Coffee (100g)x1
9. Marks & Spencer Belgian Hot Chocolate Flakes (240g)x1
10. Fomec's Essence Of Fish With Ginseng & Cordyceps (3Btl x 70g)x1
11. Marks & Spencer Seville Orange Marmalade Jam (340g)x1
12. Godiva Signature Chocolate Tablet (90g)x2
13. Godiva 72% Dark Chocolate Carre Gift Box 16 pcs (80g)x1
14. Beryl's Selamat Hari Raya Aidilfitri Assorted Almond Chocolate (160g)x1
15. Damas Sweets Maamoul - Dates & Sesame In Gold Gift Box (20pcs)x1
16. Damas Sweets Mixed Baklava (20pcs)X1
17. Nature Valley Crunchy Granola Bars (210g)x1
18. Beryl's Exquisite Cookies Selection (216g)x1
19. Marks & Spencer All Butter Puff Pastry Glazed With Caramelised Cinnamon Sugar (100g)x1
20. Citrahana Coffee Cookies (70g)x1
21. Amazin Graze Goodness Bowl (6 x 40g)x1
22. Assorted Mixed Nuts & Dried Fruits (320g)x1
23. Silver Coated Tray (1set)x1
24. Brass Bowl (1pcs)x1
25. Golden Stainless Steel Plate Round Shaped (44cm)x1
26. Acrylic Food Container (1 Set)x1
27. Exquisite Basket)x 1
28. Packaging & Decoratives